Let's move away from the makeup and talk about taking care of our most intimate area.
We always want the best for us. We look for products that work well and most importantly, doesn't damage our skin. That's why I'm switching to organic products as much as I can so I try and explore options that work well with my body. And good news for me because I found a good feminine wash for everyday use!
Human Nature Natural Feminine Wash

This is around Php 160.00 for the 200ml bottle and Php 60.00 for the 50ml bottle.
I have been using feminine wash for so long. My mom is an obstetrician so she gets quite a lot of samples from different brands so I could really say that I've tried quite a lot. But since I'm not well familiar with chemicals, I opted to try something that is mostly organic since I believe it is a lot gentler and safer.
So let's explore the packaging! It's in a clear bottle which I like because you'll be able to see how much of the product is left. You'll also see the batch number and expiration dates labeled on the bottle along with the product description, directions and ingredients list.
Product Description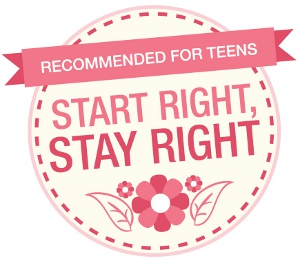 98.66% Natural

Every woman deserves the peace of mind that comes from knowing she uses only the safest and gentlest care for her most intimate area.

Switch to nature's gentle touch with our pH balanced, clinically tested feminine wash. It has soothing aloe vera and chamomile, cleansing agents from coconut, as well as natural preservatives from rice and anise for a fresher, cleaner, and more confident you.

Did you know: Many chemical feminine washes contain sodium lauryl sulfate (SLS) and sodium laureth sulfate (SLES). According to the Danish Institute of Public Health, SLS damages the skin proteins and disrupts the skin barrier allowing ready penetration of carcinogens. So don't risk it and go for the natural clean!
Here are some intimate care tips to keep you fresh and confident:
- Use intimate garments that allow your skin to breathe; stick to light natural fabrics like cotton
- Allow your skin to dry naturally before putting on clothes
- Avoid chemical washes, sprays, and powders that might disrupt your natural pH
The rule of thumb? Keep it fuss-free; nature cares best!
What I love about this product is that it is so gentle. I never experienced any itchiness, irritations nor dryness with this (I experienced some of this from some brands before). It has a very mild chamomile scent too. It has a gel-like consistency so you can easily control the amount of product you use. It's also super affordable!
You can easily access this product from leading supermarkets, department stores, dealers and in Beauty Bar.
Have you tried Human Heart Nature's Natural Feminine Wash?
What are your thoughts on this? :)
DAWN