The giveaway has ended and that means it's time to pick a winner! Yay!
But before that, I hope that 2017 made us stronger and wiser as a person and that we are more prepared to take on new challenges that awaits us this coming 2018. :)
I'd also like to thank all those who joined. I'm so grateful that you still joined even though the giveaway is not as grand as the other giveaways that are being hosted by other bloggers. :)
We're also thankful for all the lovely messages you guys left in the comments section. Happy holidays to all of you!
Anyway, without further a do, the winner is...
I'll send you an email and hopefully you can reply within 48 hours. Failure to reply will force me to draw a new winner. :)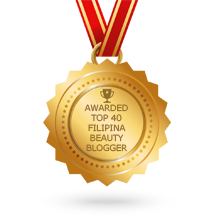 Thanks again for supporting the Peachy Pink Sisters! This really inspired me to write more beauty-related blog posts this 2018!
DAWN